Main content starts here, tab to start navigating
Menu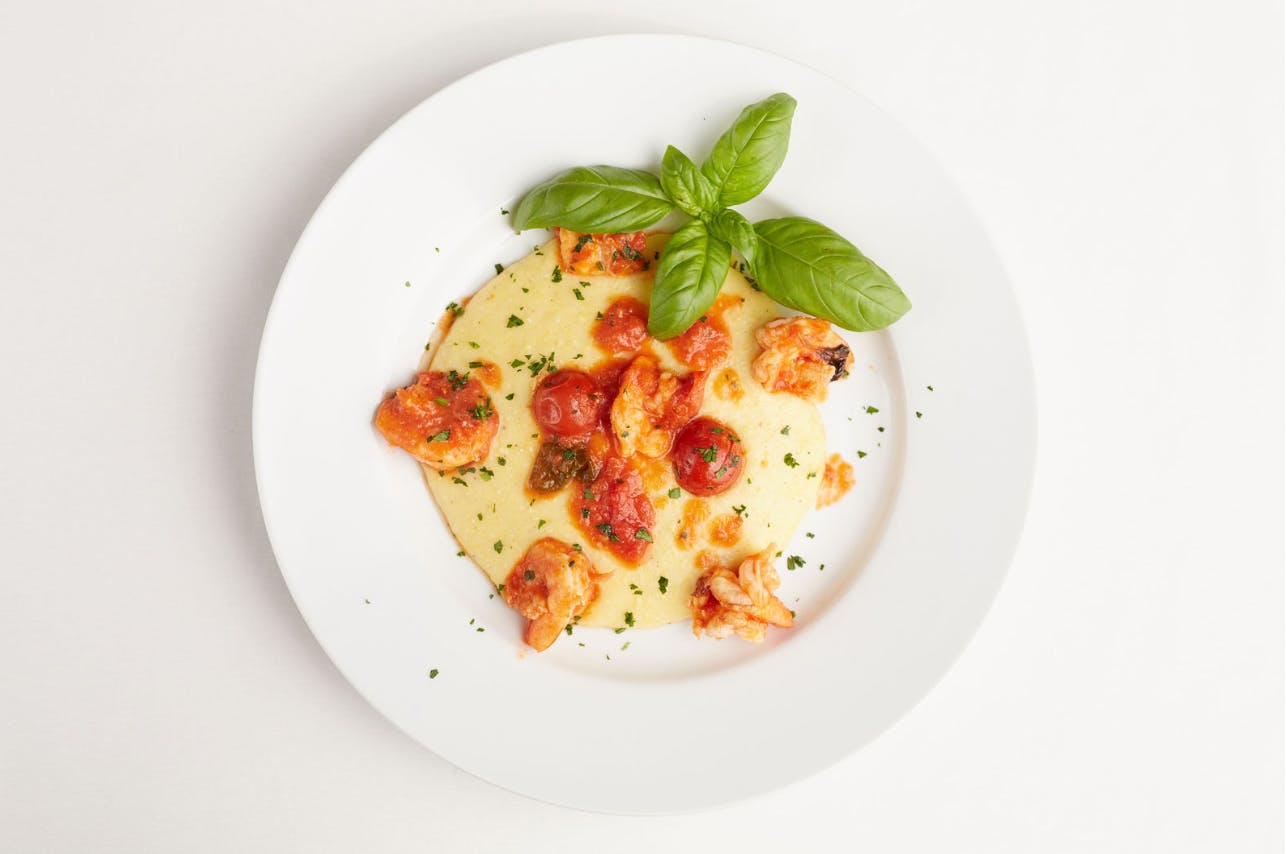 For daily specials, please call us at 212-464-VICO.
Please note that Manhattan deliveries are subject to a 10% delivery fee.
Any deliveries outside Manhattan will incur a 20% charge.
Thanksgiving Day
3-Course Prix Fixe
November 26, 2020
$155 per person
Choice of Antipasti
Zuppa di Zucca

Pumpkin Purée

Burrata

Heirloom Tomato, Arugula

Carpaccio di Manzo

Tenderloin of Beef, Avocado, Mozzarella
Choice of Prime
Tacchino

Turkey, Stuffing, Gravy

Fusilli Vicolina

Fusilli in Meat Sauce and Cream

Pollo Balsamico

Chicken, Pearl Onions, Balsamic Reduction

Salmone alla Plancia

Pan-seared Wild Caught King Salmon, Baby Heirloom Carrots, Baby Red Potatoes, Turnip Purée
Choice of Dolci
Tiramisu

Ricotta Cheesecake

Pumpkin Tart
ANTIPASTI
Carrot Soup

Crab Meat

Wild King Salmon Tartare

Avocado Mouse, Passion Fruit Dressing

Burrata

Sautéed Cherry Tomato, Basil, Oregano, Toast

Special Salad

Arugula, Artichoke, Shaved Parmigiano
PRIMI
Pumpkin Risotto

Brie Fondue

Homemade Fusilli Carbonara Di Mare

Octopus, Mussels, Clams, Shrimp
SECONDI
Filet Mignon

Marsala Mushroom Sauce, Shaved Parmigiano, Spinach

Pan-Seared Sea Scallops

Dried Cherry Tomato and Orange, Prosciutto Crudo- and Black Truffle-Infused Extra Virgin Olive Oil, Mashed potatoes
Insalate
all salads served with balsamic vinegar and extra virgin olive oil
Indivia, funghi, pomodori secchi

endive, mushrooms, sundried tomatoes, parmesan

Insalata di pomodori con ricotta secca

tomato salad, onions, olives, dry ricotta

Tricolore con Parmigiano

rucola, radicchio, endive, parmesan

Insalata Vicolina

tricolore with mushrooms and peppers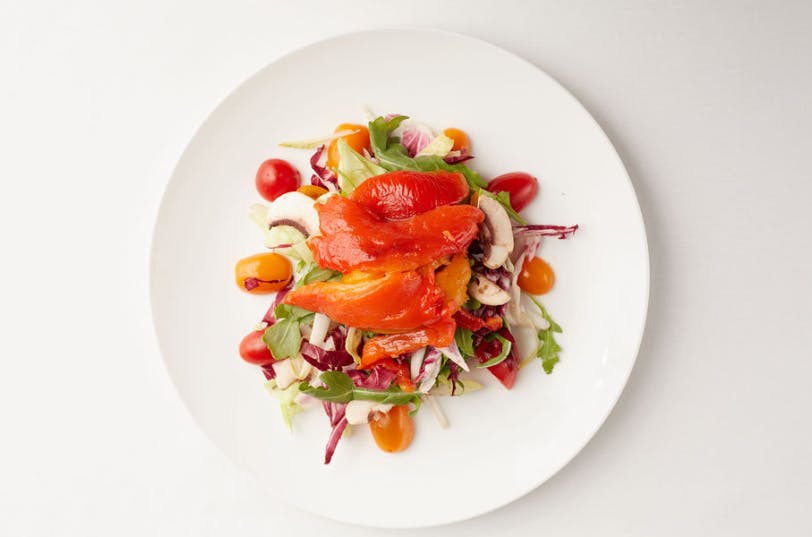 Primi
Spaghetti al Filetto Di Pomodoro

spaghetti with tomato sauce

Gnocchi alla Sorrentina

gnocchi with tomatoes and mozzarella

Fusilli Vicolina

fusilli with meat sauce and cream

Rigatoni alla Norma

rigatoni with tomatoes, peppers, eggplant, mozzarella

Ravioli con salsa alla vodka

ravioli with vodka sauce

Fettuccine alla Norcia

fettuccine with sausage, mushrooms, truffle cream sauce

Pappardelle Cacio e Pepe e Cozze

pappardelle cacio e pepe with mussels

Linguine Alle Vongole

linguine with clams

Fedelini al Grachio

fedelini with whole Jonah crab in fra diavola sauce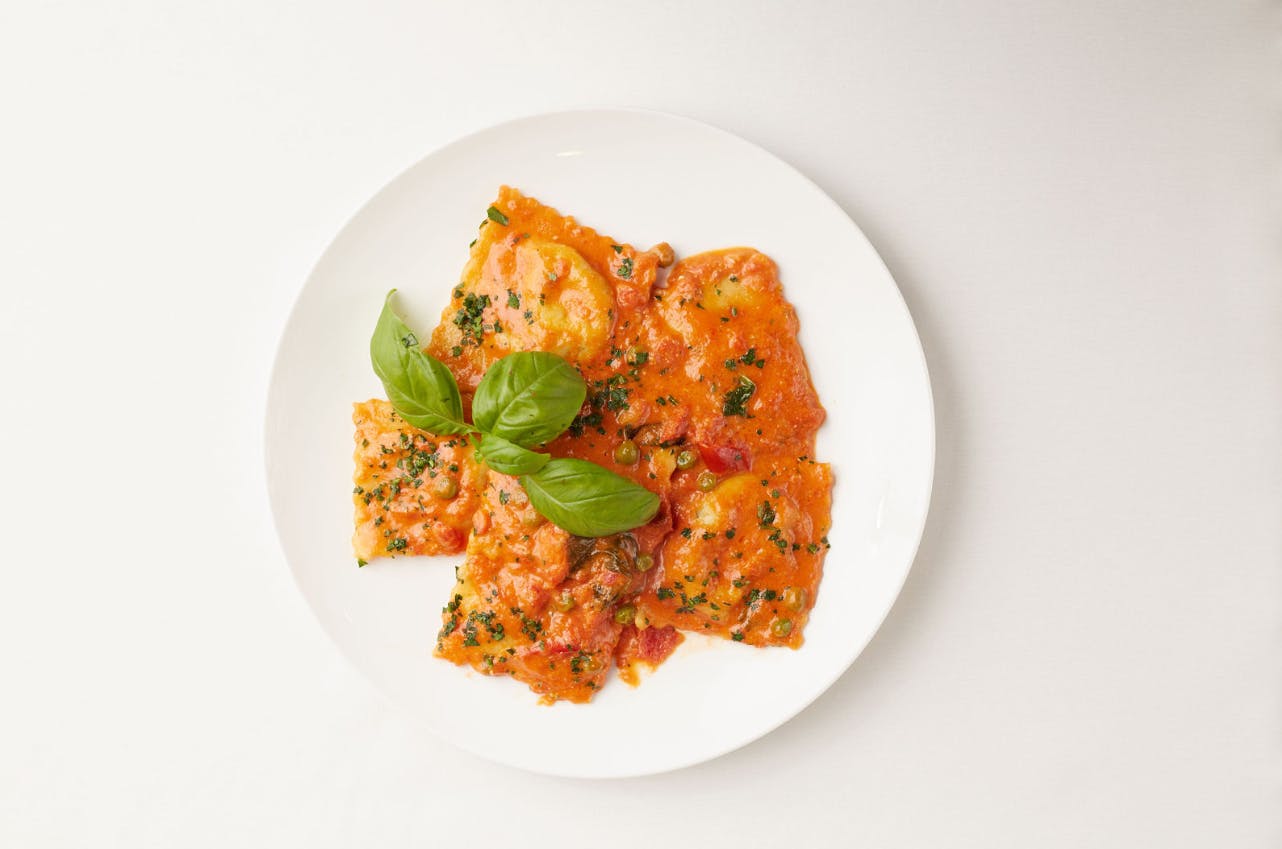 Available daily from 11am-4pm.
COLAZIONE
Grand Marnier French Toast

Pancakes

Banana / blueberry / chocolate chip

Uova Marinara

Soft-poached eggs in tomato sauce, roasted peppers

Frittata

Zucchini, potato, mozzarella

Omelette, served with salad and home fries

Spinach & goat cheese / Primavera / Prosciutto & gorgonzola

Eggs Benedict, served with salad and home fries

Florentine with ham / Smoked Salmon

Salmone Affumicato

Smoked salmon platter, red onion, capers
ANTIPASTI
Verdura Grigliata

seasonal grilled vegetables

Burrata Pugliese

burrata with arugula salad

Polpette Annabella

Vicolina meatballs

Zucchini Fritti

fried zucchini

Calamari Fritti

Fried calamari

Tartare di Tonno

Yellowfin tuna tartare, avocado, cucumber
INSALATE
Tricolore con Parmigiano

arugula, radicchio, endive, shaved Parmigiano-Reggiano

Insalata Vicolina

field salad, tomatoes, mushrooms, roasted peppers

Insalata di Cavalo Cesare

kale Caesar salad with anchovies and croutons

Caprese

tomato and fresh mozzarella

Insalata Con Pollo

grilled chicken over mixed greens, tomato, peppers, asparagus, string beans, hard-boiled egg
PANINI
Served with arugula salada, panini with choice of housemade bread: focaccia or ciabatta.
Caprese

tomato, mozzarella, basil

Primavera

grilled vegetables, basil, olive oil, honey mustard

Tonno

tuna, homemade mayonnaise, tomato, lettuce

Prosciutto San Daniele

Prosciutto crudo, arugula, mozzarella

Salmone

smoked salmon, red onion
PRIMI
Spaghetti al Filetto di Pomodoro

spaghetti with tomato sauce

Fusilli Vicolina

fusilli with meat sauce and cream

Rigatoni Norma

rigatoni with tomatoes, eggplant, mozzarella

Linguine alle Vongole

linguine with clams

Fettuccine alla Norcia

Fettuccine with sausage, mushrooms, truffle cream sauce
SECONDI
Pollo Balsamico

chicken, pearl onions, balsamic

Pollo Paillard

chicken paillard with arugula salad

Galleto

Cornish hen, capers, black olives, lemon sauce

Bistecca

Grilled skirt steak and over-easy eggs, with salad

Gamberoni

Grilled jumbo shrimp with sautéed spinach and mushrooms

Salmone

grilled salmon with seasonal vegetables
Antipasti
Verdura grigliata

grilled vegetables

Mozzarella di bufala

buffalo mozzarella

Polpette Annabella

meatballs with tomato sauce

Carpaccio di manzo e avocado

raw beef, avocado, mozzarella, tomatoes

Tartare di Tonno

Yellowfin tuna tartare, avocado, cucumber

Polpo alla Griglia

Grilled octopus, squid ink fregola, pesto

Zucchini Fritti

fried zucchini

Carciofi Fritti

fried artichokes

Calamari Fritti

fried calamari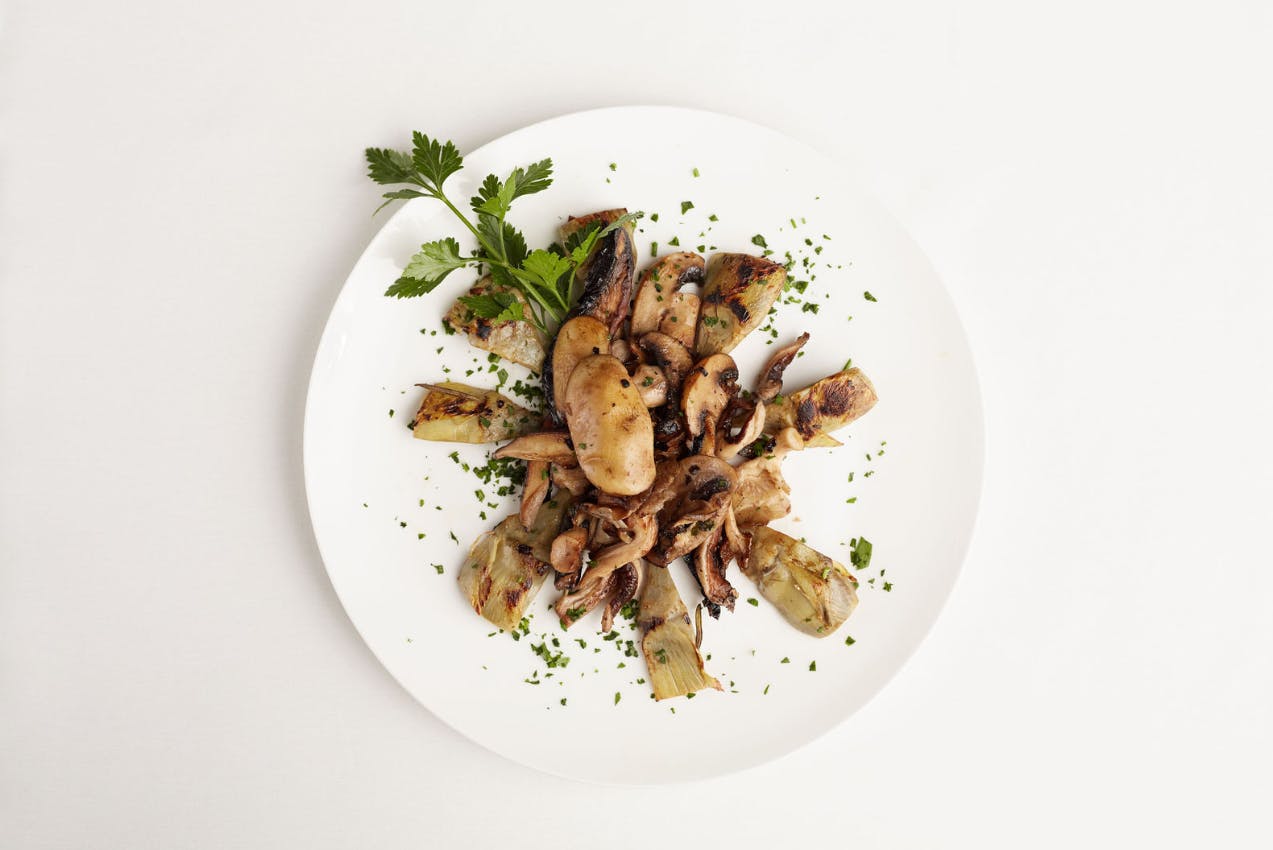 Pollo
Pollo Balsamico

chicken, pearl onions, balsamic vinegar

Pollo Paillard

chicken paillard with endive

Pollo Campagnolo

chicken, sausage, mushroom
Carne
Vitello alla Capricciosa

veal paillard with rucola and tomato salad

Milanese Vicolina

thinly pounded, crispy veal with salad

Lombata di vitello

broiled veal chop, peppers, mushrooms

Tagliata di Manzo

20oz New York strip steak with rucola, cherry tomatoes, shaved 24-month Grana Padano
Pesce
Gamberi alla Griglia

grilled shrimp with quinoa, rucola, corn salad

Salmone alla Plancha

Pan-seared wild caught King salmon with baby heirloom carrots, baby red potatoes, turnip purée

Branzino con verdure

branzino with vegetables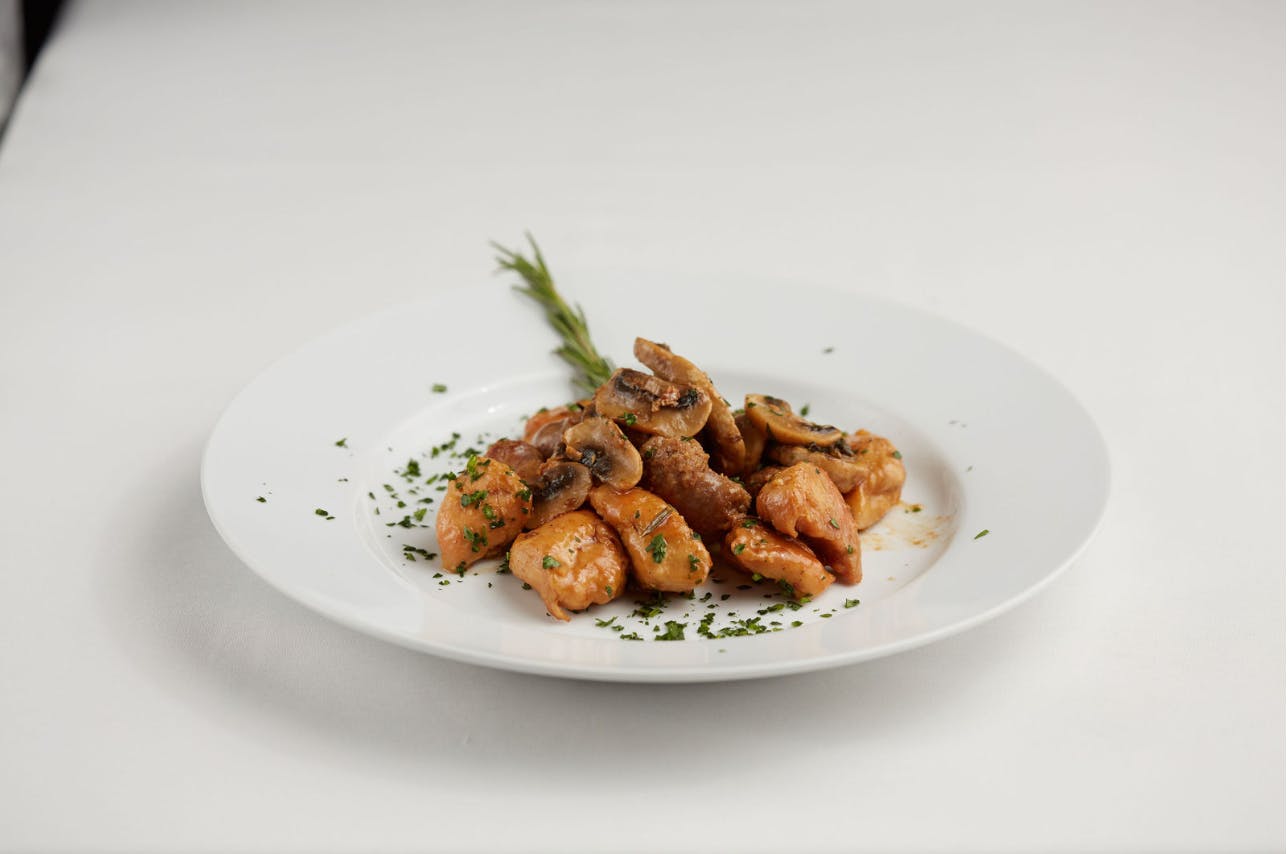 Contorni
Broccoli

Rapini

Cavoletti di Bruxelles

Asparago

Spinaci